Motorised Stairclimbers
Steplift pride themselves on their motorised stairclimbers. We have a huge range and choice of top quality stairclimbers.
Sano Liftkar HD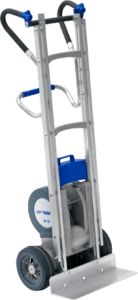 Sano's HD range is the follow up to their Sal range. It is of a very similar design however it has a larger capacity making it more useful for people who like the feel of a Sal but have larger loads.
Sano MTK 310

Perfect for bulky goods such as stoves, safes, and vending machines. An additional automatic brake is fitted as standard to the main wheels to guarantee safe and controlled handling of heavy loads
Escalera Stairclimber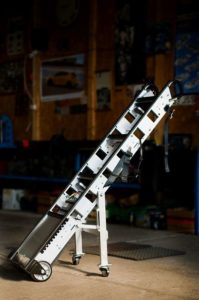 The Escalera Stairclimber is American made with a huge capacity. Ideal for carrying heavy large loads up and down stairs. It comes in two sizes and has been around for close to 20 years.